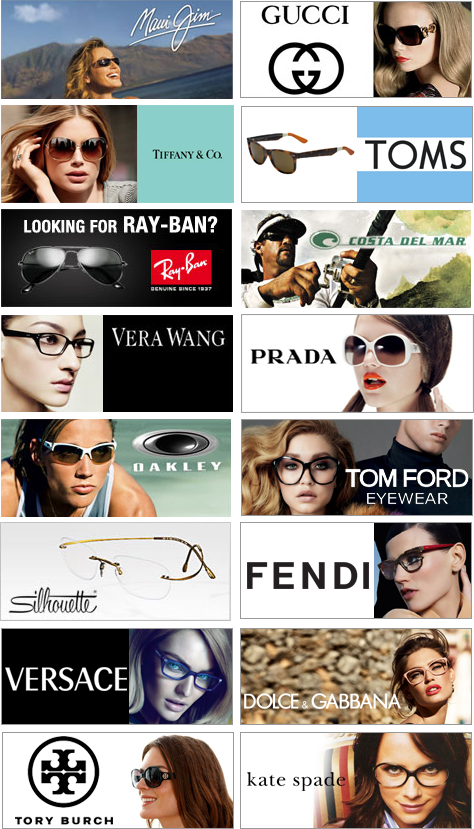 The Mitchell Eye Center optical shop has a wide selection of frames and lenses. Frames from designer styles to economy lines, specials and children's selections provide choices for every one's tastes and budget. Lenses from economy selections to the most sophisticated lenses including progressive bifocals, high index, and polycarbonate materials along with high tech coatings to prevent glare and scratching are available.
Our in house computerized lens fabricating system with trained technicians provides quality fabrication second to none. Budget lines, frames and lens specials, buy one get one free and financing is available for everyone. Most insurance and vision plans are accepted.
Every pair of eyes and every person is unique, so to give you optical vision care products that are just right for you, Mitchell Eye Center features many vision care products designed to fit any need, lifestyle, or budget. Our prescription eyeglasses keep you in style for fashion, fun, sport or safety. Our optical dispensary offers one of the largest fashion selections of eyewear in the area, including the following:
UV400 – Blocks harmful ultraviolet light that may cause early cataracts and retinal degeneration.
Anti-Reflective Coating – Transmits more light causing less glare and better night vision.
Photo Chromatic Lenses – Changes from light to dark tint in the sun. Available in both glass and plastic.
Scratch Resistant Lenses – Helps reduce excessive scratching on plastic lenses.
Tints – A variety of tints from sunglasss to computer tints.
Polycarbonate Lenses – Very thin, very strong, light weight lenses excellent for high power prescriptions and safety conscious needs.
OSHA approved safety lenses for work and hobbies.
Please call us at 919-778-7110 for our Goldsboro office or 252-939-4200 for our Kinston office and speak with one of our optical fashion consultants about your special pair of eyeglasses or sunglasses.
Sunglasses
Mitchell Eye Center has many brands and styles of sunglasses including Maui Jim, Oakley, Costa Del Mar, Ray-Ban and many more. They are available with or without prescription lenses. All price ranges and types from economy to the very finest in sun wear are available. Please call one of our optical sunglass consultants for information and to design your unique pair of sunglasses.