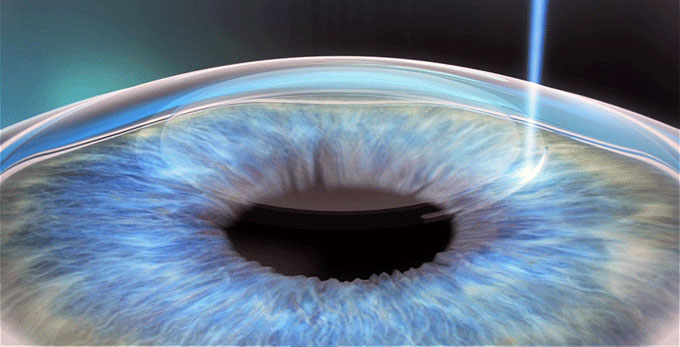 The doctors at Mitchell Eye Center have been doing refractive surgery consultations, examinations, pre and post-operative management for many years. They were trained by and worked with the refractive surgery centers at Duke Eye Center in Durham, Eastern Carolina Eye Center in Greenville, The Laser Center in Raleigh, Carolina Eye Associates in Pinehurst, and others.
Because of the close relationships with the refractive surgeons, all refractive surgery pre-testing and post-operative management is done in our Goldsboro and Kinston offices by the doctors of Mitchell Eye Center, leaving only the actual surgery to be done at the centers. This effectively brings the expertise of the top refractive surgery centers to Goldsboro and Kinston. Having relationships with different refractive surgery centers allows the doctors at Mitchell Eye Center to choose the best surgeon and center for your particular problem and need.
There is no additional fee for this as the co-management fee is part of the total refractive surgery fee and is the same whether done at the refractive surgery center or by the doctors at Mitchell Eye Center.
Please call us at 919-778-7110 for our Goldsboro office or 252-939-4200 for our Kinston office for information about refractive surgery, insurance coverage and financing arrangements or to make an appointment for a refractive surgery consultation.